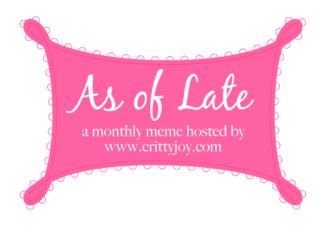 Lately I am ready to meet my children in Africa more than ever.
Lately I am learning that it's not my job to educate the world on negative adoption or "large family" comments. That's between them and the Holy Spirit.
Lately I love my husband more than ever. My life with him just keeps getting better and better
Lately I am D.O.N.E with school. I want my children home for the summer!!!
Lately I am struck with just how much God loves me. I don't know why He would choose rotten me, but He did and I am so grateful!!
Lately I am actively ignoring the fact that I will have a child in HIGH SCHOOL in the fall. Heart failure!!